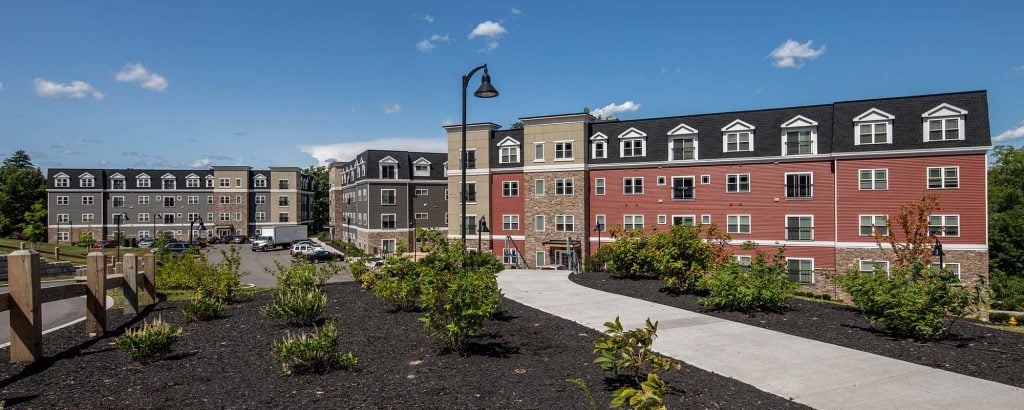 Ellison Heights Apartments
1 Shady Run Ln, Rochester, NY 14625
Located in Penfield, New York with easy access to shopping and a short commute to downtown Rochester, Ellison Heights apartments features one- and two-bedroom apartments. These brand-new apartments feature modern appliances and stylish design. The complex is cat-friendly.
Amenities:
Internet included
BBQ/Picnic area
In-unit laundry
Community Center with WiFi
Central Air Conditioning
Electric Vehicle charging
Smoke-free
Garage parking available
Application Fee
There is a $30.00 non-refundable application processing fee.
Application Process
In processing your application we will:
1) Pull your credit report (minimum score needed is 680)
2) Verify your income (income requirement is 2-1/2 times monthly rent)
3) Contact your current and/or previous landlord (previous 3 years) for verification of residency and rental history.
Additional information may be required.
The application process takes approximately 48 hours providing the application is thoroughly completed and verification requests are received in a timely manner.